Research and innovation for historic expertise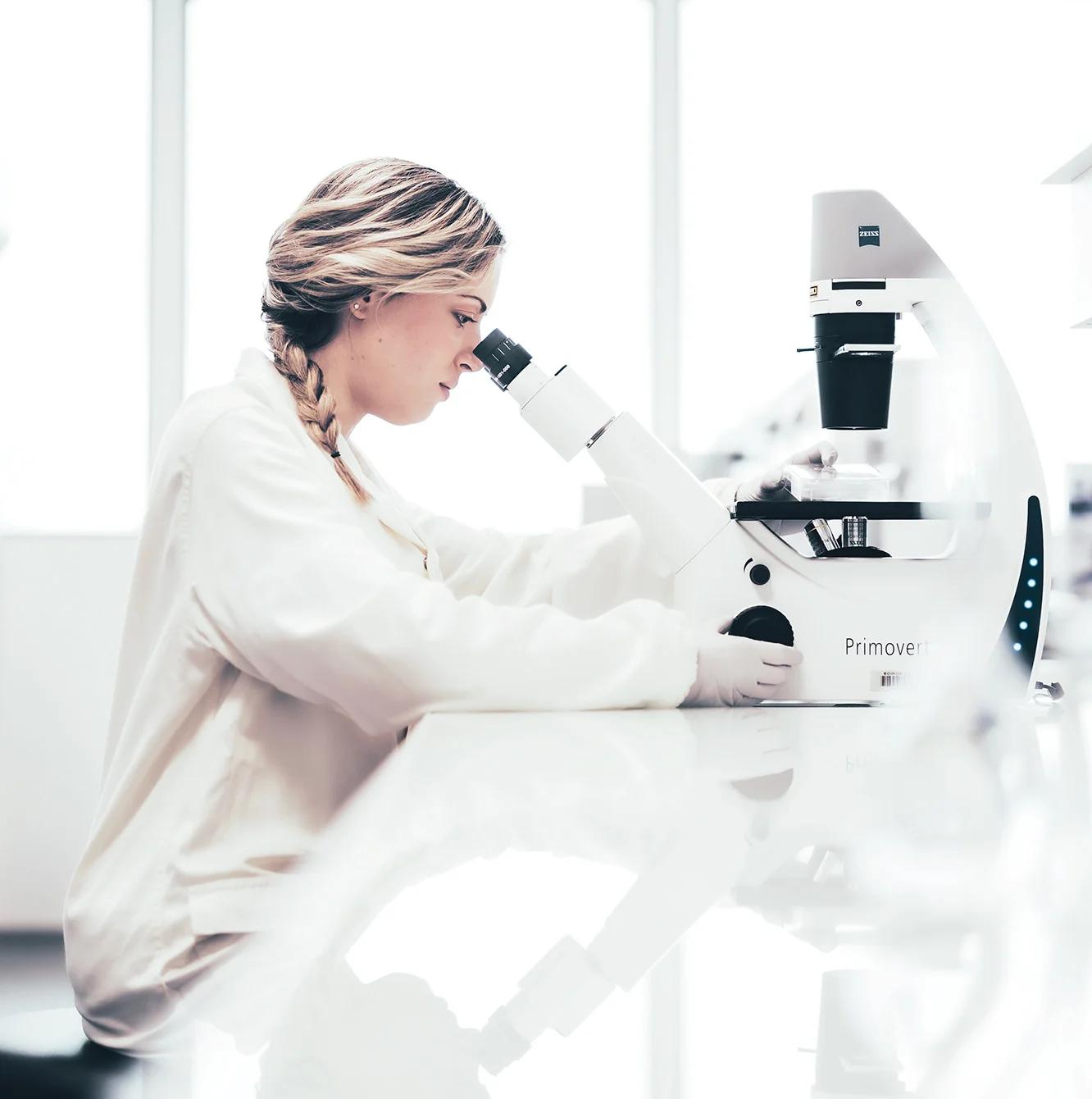 Research oriented towards the overall health of patients
Our entire research is organised around a global approach to patients with a view to understanding and meeting their needs to improve their quality of life. Its purpose is to sustain the effectiveness, usefulness and safety of our medicines, by providing objective information to the healthcare professionals who prescribe them and the health authorities who assess them.

It is a multi-pronged approach:
- assess our flagship specialities in their indication and in new indications,
- understand the pharmacology and mode of action of infinitesimal dilutions
- provide therapeutic solutions to serious diseases (e.g.: research in supportive care, neurodegenerative diseases) where therapeutic needs remain significant
- demonstrate the public health benefits of homeopathy
- upgrade our manufacturing processes with a view to continuously improving the quality of our medicines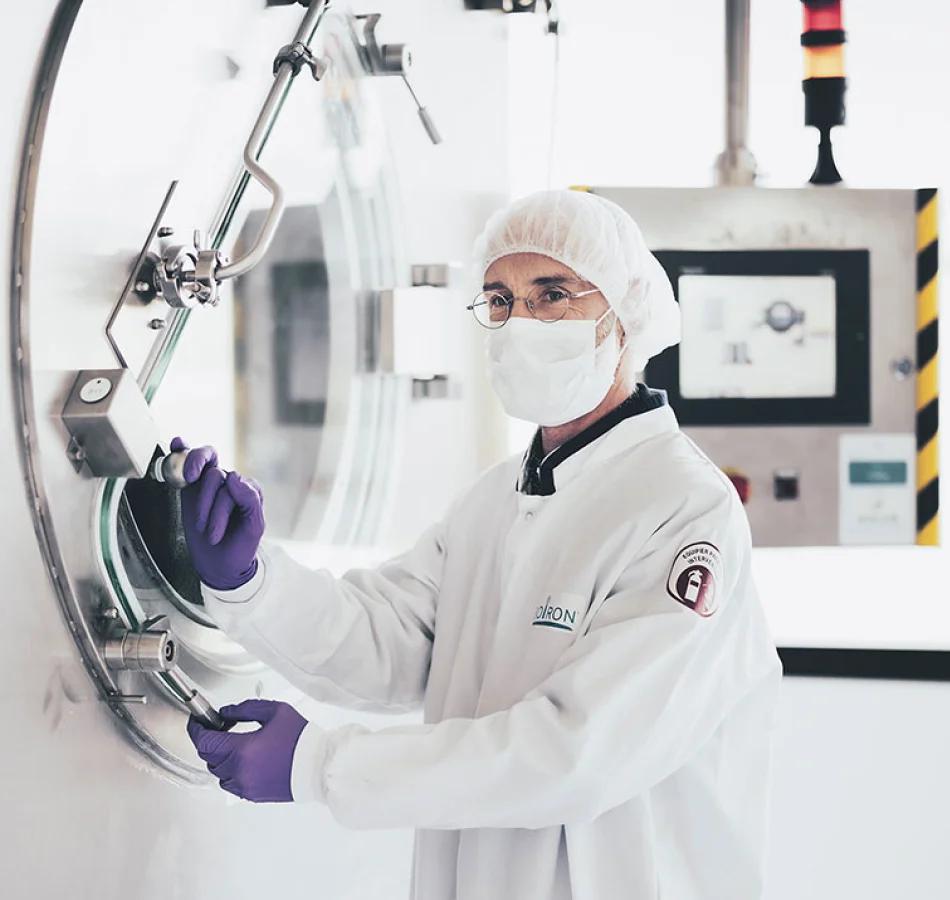 Research and innovation for historic expertise
Since its creation, our laboratory has continually innovated and developed its own industrial equipment to adapt to the unique homeopathic medicine manufacturing process. It guarantees perfect reproducibility for our medicines while allowing us to offer the same quality all over the world.
Traditional homeopathic dilution aided by high technologies.

Every dilution is prepared in accordance with traditional methods, listed in the French Pharmacopoeia since 1965 and still in force to this day. The homeopathic dilution is performed in our laboratories, in a laminar flow cabinet which filters ambient air. An air treatment unit is used to control pressure, temperature and hygrometry settings.
Automated dynamisation: guaranteed reproducibility
An essential step in the preparation of the homeopathic dilution, dynamisation is carried out mechanically, using a "dynamiser". This process guarantees the reproducibility of the frequency, duration and amplitude of succussions: 150 for 7 seconds. As a result, dynamisation is perfectly identical from one dilution to the next.
Triple impregnation: a Boiron innovation which has become a reference
In 1961, Jean Boiron patented a triple impregnation process that guaranteed the uniform impregnation of the active ingredient into the core of a granule. Originally performed by hand, triple impregnation has now been standardised to guarantee quality at different stages in the process: micro-spraying, homogenisation and drying.
Did you know ?
Homeopathy was added to the French Pharmacopoeia in 1965, before being recognised by the European Pharmacopoeia in 1995.
Research compliant with ethical rules
Our research activities have limited effects on the environment. The main issue relates to animal testing. We only work with laboratories approved by the Ethics Committee and regularly inspected by agents from Departmental Directorates in charge of Protecting the Population (DDPP).

This authorisation guarantees compliance with the European legislation and therefore, among other things, the application of the 3R rule: Reduce, Refine, Replace. This legislation also takes into account the living conditions of animals: their well-being and pain reduction, whenever possible.